It is our great pleasure to announce the 48th International Symposium on Essential Oils (ISEO2017), which will be held in one of the most significant Hungarian cities, Pécs, on 10-13 September, 2017. Pécs received the title of the European Capital of Culture in 2010, it is the fifth largest city of Hungary located on the slopes of the Mecsek Mountains in the south-west region of the country close to Croatia. In Hungary, our city is the richest in terms of Turkish architectures, additionally, the Roman Paleochristian cemetery is included in the UNESCO World Heritage list. The Zsolnay Porcelain Manufacture, the company that introduced the famous eosin glazing process and pyrogranite ceramics, can also be found here. The Medieval University (Hungary's first university founded in 1367) can be visited behind the monumental Cathedral of St. Peter and Paul. Kodály Centre, the concert hall of the city, was one of the most important and most spectacular investments of Pécs 2010 European Capital of Culture project and now it is one of the best and increasingly recognized music venues of Hungary and Central Europe.
ISEO symposia have been organized annually in Europe since 1969. Each year, this Symposium provides an excellent possibility for academic and industrial scientists for a discussion of the latest and novel research findings focusing on essential oils and volatiles. Several representatives of the essential oil industry are also invited to join this scientific congress. The ISEO attracts the attention of participants not only from European countries but also from the broader scientific world focusing on essential oils, e.g. South Africa, Turkey, United States, Brazil, Chile, Japan, Israel, Egypt, among others.
We offer you highly scientific topics, stimulating presentations and deep discussions combing with colorful touristic activities in the city of the culture.
Looking forward to meet you in PÉCS,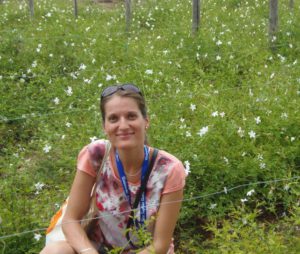 Györgyi Horváth,
President of the ISEO2017 Local Organizing Committee